My name is Thomas Edward. I'm 23 years old, and I am currently a full-time land surveyor. I just graduated with my associate's degree in land surveying, and I plan to complete my associates in construction management and get my Land Surveying Bachelor's degree.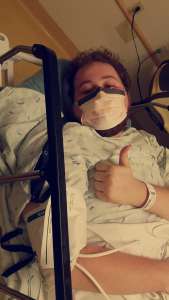 In May of 2017, during the first week of my new job as a land surveyor for a civil engineering firm, I noticed a few strange symptoms. I was tired, sweaty, and had a mild yet annoying stomach pain that wouldn't go away no matter the position I maneuvered. My girlfriend working in the healthcare field knew right away that something was wrong. On Sunday, May 7th, I called a 24-hour nurse hotline my insurance provided, and after a long and inconclusive phone call, the nurse told me to hang up and call 911. Other than some aches and pains, I felt fine. I drove myself to the ER later that day in no panic. The nurse said my blood pressure was 170/something, and my heart rate was in the 160s. After a few long days in the hospital, a team of oncologist broke the news. I was diagnosed with Non-Hodgkin Lymphoma.
After that heartbreaking conversation, they told me children's hospital in Cincinnati would be the best route for me. There, I was connected with The Dragonfly Foundation. Throughout my 6-month chemotherapy treatment, Dragonfly has guided me with activities I would have never had access to during the darkest time of my life. They were the light at the end of the tunnel.
Treatment was the hardest thing I've ever been through but knowing I had a Reds game in the scout section or a celebrity softball game kept me trucking through and kept my spirits up. It gave me something to look forward to when everything around me came crashing down.
My favorite memory was recently this year. Dragonfly was hosting families at the Reds game in the Pilot House. At the beginning of the game, a friendly man was sitting next to us. He introduced himself and told me why he was there. His son ended up having the exact same cancer as myself: same doctors, same illness, different walks of life.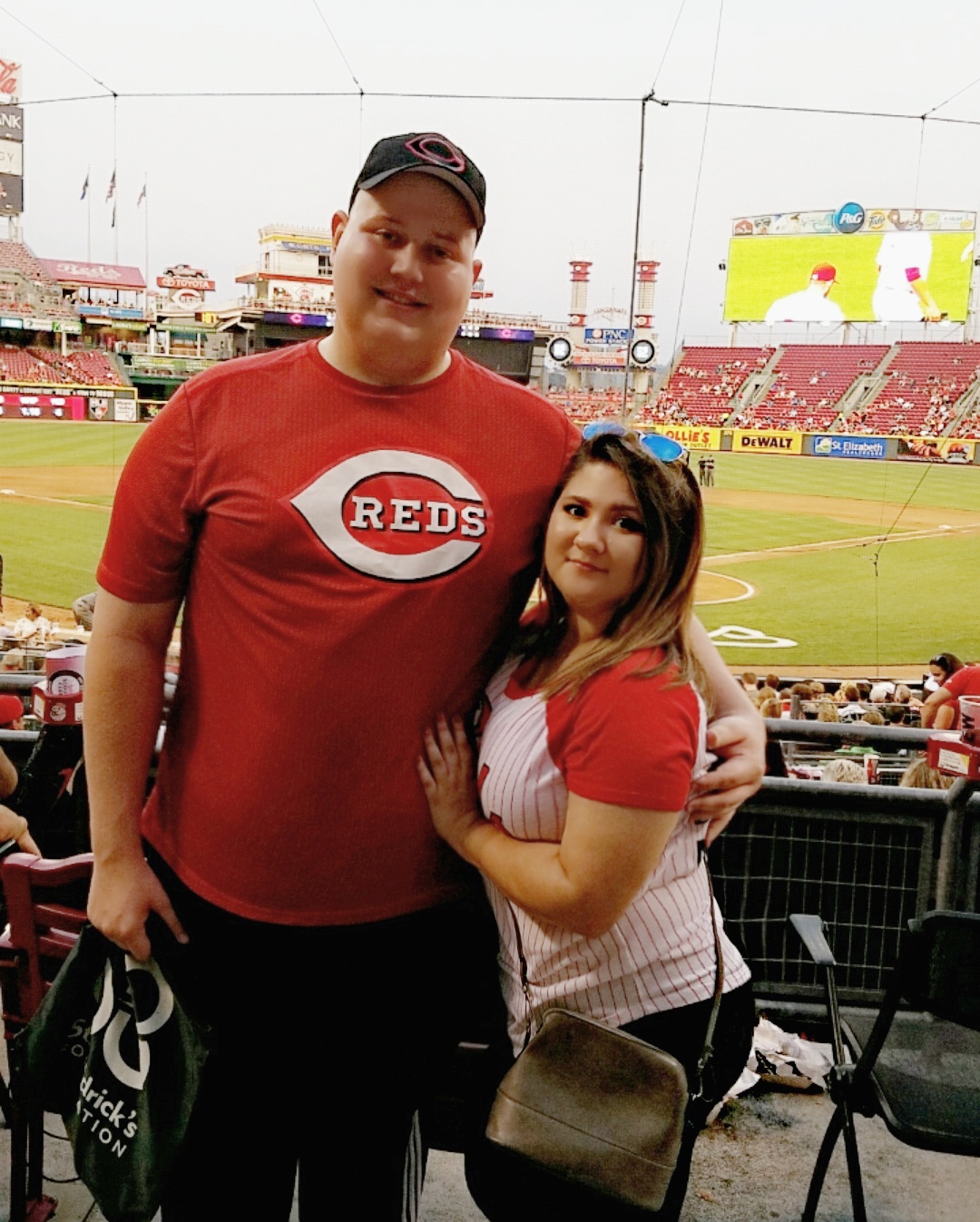 We shared our stories, and he told me about his worries. Me being 5-months post-treatment and being healthy again gave him hope during his darkest hour. Hearing his story and seeing pictures of his warrior of a son inspired me more than I could have ever imagined. We found comfort with each other knowing that others have gone through what we knew all too well. I can't remember the score of the game or even who they were playing, but Dragonfly connected me with a family and made me feel like I wasn't in this alone, and neither were they.
I've been cancer-free for more than eight months now, and I'm moving on with my life once again. I found a wonderful job, I'm back in school full time, and I'm healthier than ever.