---
We couldn't do what we do without the help of dedicated, enthusiastic, and kind volunteers! Volunteers help us with: -- Programs and Services -- Events: patient/family events and fundraisers -- Speaking Opportunities -- Student Ambassador and Camp Dragonfly: programs for school-aged kids -- Flier Distribution Team -- Young Professionals Group -- Dragonfly Society -- Crowdfunding (Text WINGS to 71777) Check out our event calendar for public volunteer opportunities, upcoming open houses, and committee meetings. If you are interested in learning more and/or perhaps going through our security check and orientation process, please submit a Volunteer Application by clicking the link below.
Contact Our Volunteer Coordinator
---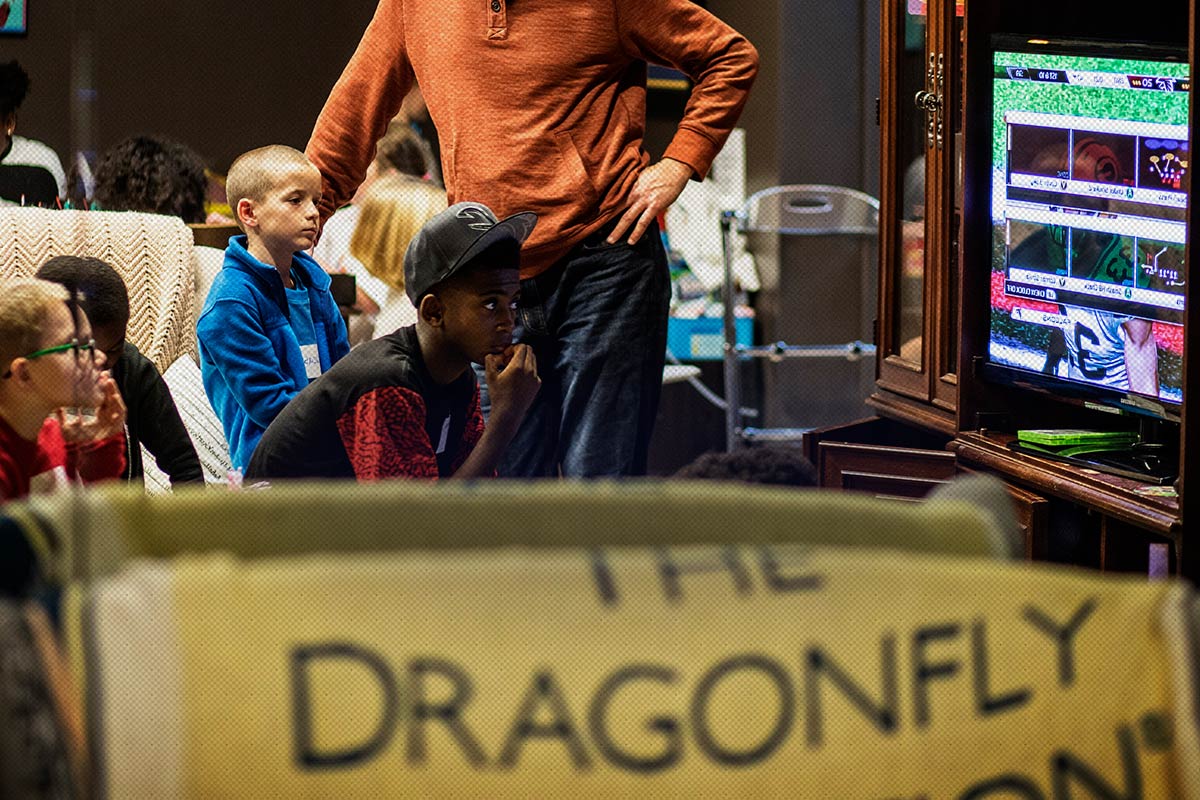 Get Your Volunteer Application!
---
Volunteer Opportunities Are Offered By Screening Level:
We do everything we can to protect our patients/families, our resources, and the privacy of those who are involved with our organization.
---
LEVEL 1

Requires: Background check, volunteer orientation, manager approval, and at least one volunteer assignment. Roles: Include direct contact with our patients/families/students and resources.

LEVEL 2

Requires: Background check and volunteer orientation. 
Roles: Include direct contact with resources and/or program/planning information.

LEVEL 3

Requires: Volunteer application 
Roles: Public events that do not have direct contact with resources or program/planning information.

LEVEL 4

Requires: Interest in volunteering 
Roles: Public events that do not have direct contact with resources or program/planning information.
---
HERE ARE SOME OTHER WAYS YOU/YOUR FAMILY CAN GET INVOLVED AND SUPPORT OUR MISSION
Host fundraisers and informational meetings 
Promote our events (share our events online, distribute/post our materials, etc.) 
Host a toy, gift, gift card or coin drive
Create a personal fundraising page to share by texting WINGS to 71777
Seek out sponsors and auction items 
Distribute fliers for our events 
Let us know about speaking opportunities 
Put together a Dragonfly Team to represent Dragonfly and participate in community events 
Make and display posters thanking people for attending our events 
 Donate blood and blood products for Dragonfly 
 Become an organ donor 
---
Q: Do volunteers have the opportunity to interact with Dragonfly families?
A: It depends on the the volunteer's security level and the type of role they serve. The closer volunteers get to our Dragonflies -- and our resources/information -- the more protective we are.
---
Q: What is Dragonfly's Student Programs and how can volunteers get involved?
A: We want to involve kids in our mission and encourage them to make a greater impact at home, at school, and in their community. With these goals in mind, we have created programs to encourage kindness, compassion, and philanthropy.
Learn More About Our Student Programs
---
Q: How can minors and young adults support Dragonfly?
A: In addition to encouraging students to engage with our Student Programs, there are many other ways students can help! Here are just some of them:
Volunteer (please contact Amy Hafner, our Student Programs Manager, for information).
Collect used sports equipment from neighbors. Turn in what they collect to a reseller and donate the money back to Dragonfly
Have them involve friends in holding a walk/run in their neighborhood, or participate in other Dragonfly-related events
Have them ask their school (or their parents' employer) to host a coin drive, or toy or gift card drive
Staff information tables at events
Distribute event flyers
Have them reach out to request that local businesses support Dragonfly
Wear our shirts and use our bumper stickers
Become a fundraiser by texting WINGS to 71777
If you'd like to know more about our Student Programs and ways for schools, parents, mentors, and students can get involved, please email
Amy Hafner
.
---