#SpreadSmilesForDragonfly
Between February and May 2018, a young Dragonfly volunteer, named Ali Hausfeld, will be racing a 5K, 10K, and a half-marathon…in an emoji costume! In May, at the 2018 Cincinnati Flying Pig Half-Marathon, she will attempt to break the Guinness World Record for "Fastest Half-Marathon Dressed as an Emoji." We hope you will run, walk, or volunteer and help #SpreadSmilesForDragonfly.
Ali, a senior at Lakota West High School, has been involved in cross country and track since seventh grade. She wants to use her love of running to raise funds and awareness for The Dragonfly Foundation, a Cincinnati-based 501c3 non-profit that helps young cancer and bone marrow transplant patients and their families.
Please consider sharing #SpreadSmilesForDragonfly on social media, joining her run/walk team for one of the three races listed below, becoming a fundraiser by clicking the buttons below or texting SPREADSMILES to 71777, or donating to her campaign.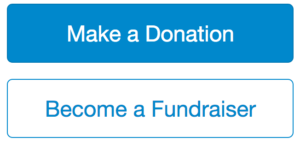 To volunteer as a Mile Marker Captain, or to join a team, please email us at [email protected] for information.
Please consider joining Ali and other Dragonfly supporters at any or all of these upcoming Cincinnati-based walk/runs:
Cincinnati Cyclones Frozen 5K/10K        February 10, 2018
Shamrock Shuffle 5K/10K                         March 17, 2018
Cincinnati Flying Pig 5K, 10K,                  May 5-6, 2018
Marathon Relay, Half-Marathon
and Marathon
(Don't forget to participate in the Candy Race & Jelly Tot Dash on May 26th benefiting Dragonfly!!)