Maeryn was diagnosed with Acute Lymphoblastic Leukemia on August 16, 2016, just prior to her 10th birthday. The last 3 years has been a journey, but we are fortunate to have a strong village to help us on our way. From our amazing home school teacher to the kind and caring staff at her school, she never fell behind academically.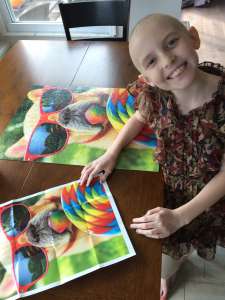 From the nurses and docs at Cincinnati Children's, we always knew what treatment looked like, how long it would last and where she stood every step of the way. From the survivors and families, we knew or were introduced to, we always had friendly faces to let us know we weren't alone. I've said from the beginning, this isn't a club I ever wanted to be in, but once we were, we never felt alone and always has a virtual community to pull us along. Dragonfly is a huge part of that community.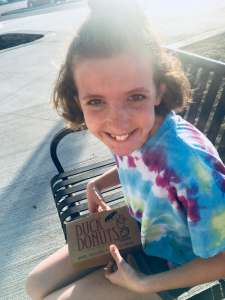 You have provided comfort and sanctuary from our first day of admission through today. We've been able to take in a Reds game, an Ohio State game and the USA Olympic Gymnastics Tour, and kick back and enjoy a Christmas party at Great American Ballpark. We've been fortunate to have these experiences and to share them with some other pretty incredible families. Thank you for what you do, Dragonfly family. And we'll do our best to keep giving back.