Zain had just started kindergarten and he started having some trouble walking. My first thought was maybe he was riding his bike for too long or he may have fell on the playground. A few days later he started limping then slowly crawling. The pediatrician recommended to do an X-ray and I requested bloodwork. The X-ray came back normal but the bloodwork however did not.
Hello my name is Najlaa Azam, I am the mother of Zain Azam. On October 5, 2018 at just (5) years old my son Zain was diagnosed with high-risk Type B Cell ALL Leukemia. As you can imagine this took our family by absolute shock, it's not something your ever prepared for. During the course of Zain's treatment, this was all new and we had no idea what we were in store for. Our lives had completely changed. I went from being a registered nurse, helping patients in the hospital/doctor's office to now spending weeks at a time at the hospital with my own child not knowing what to expect or how my son was going to react to each chemo that was given to him.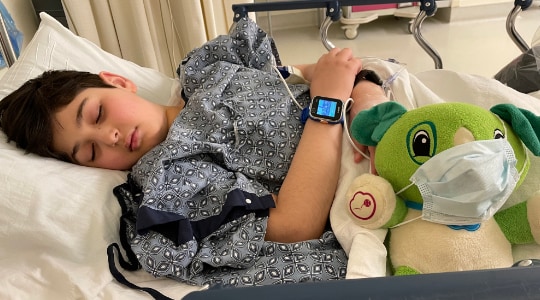 I was first introduced to The Dragonfly Foundation in March 2020 by the social worker at the hospital where Zain was receiving treatment. During my son's treatment both in and out of the hospital I had the opportunity to speak to several families who also shared with me some wonderful things about Dragonfly. In October 2021, I decided to join the Dragonfly family. I call them family because that's exactly what this foundation means to me and my family. Everyone that I've spoken to has shared their amazing experiences with Dragonfly and I am happy to share mine. As you can imagine medicine can only do so much and for us it's the outpour of support that we've received from Dragonfly, our friends and family that has really helped us push through this journey. The way the Dragonfly family has thought of ways to ease this process on us is unimaginable.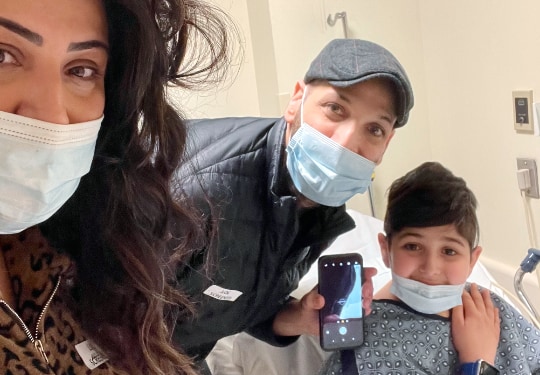 I've had to leave my career in order to be there for my child which financially has not been easy. But,that's where Dragonfly stepped in to help support us. Whether it's assisting with rent/utilities, to sending special gifts to Zain, to encouragement cards in the mail. Special invites to outings for our family to enjoy with other families also going through the same battle. I live an hour away from the treatment center and the dragonfly foundation is always kind enough to send gas cards in the mail so we don't have to worry or struggle. December 2021, Dragonfly provided my family and many others with holiday gifts. They factored in every little detail to ensure Zain got exactly what he desired and even more. To see the look of joy in my son's eyes is absolutely priceless! No one said this would be easy but my Dragonfly family has gone above and beyond to help ease this process on us along with so many other families. I'd like to especially thank Jessica and Silvia for being so kind, genuine and always thinking of ways to put a smile on our faces and filing my little boy with the excitement any child could dream of. You are all angels placed on earth to help these beautiful children.🤍
Thank you,
Najlaa Azam