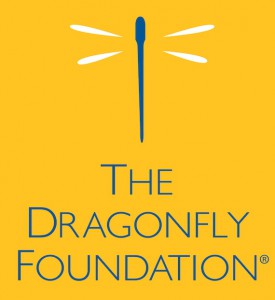 Christine Neitzke and Ria Davidson, former PR consultants and the co-founders of The Dragonfly Foundation, have a deep understanding of the power of branding. While they would like to take credit for the foundation's name, it was actually the brainchild of a 10-year-old boy, Christine's son, and original Dragonfly, Matt Neitzke.
Christine & Ria were considering names that included words such as "Butterfly" or "Ladybug," until Matt happened to walk into the office and say, "Ugh, 'ladybug,' that's girly! How about 'dragonfly'? 'The Dragonfly Foundation.'"
Christine and Ria thought he was right.  The name couldn't be more perfect.
Dragonfly
Having flown the earth
for 300 million years,
Dragonflies symbolize our ability
to overcome times of hardship.
They can remind us
to take time to reconnect
with our own strength
courage and
happiness.