SUPPORT TO PARTNER HOSPITALS
We provide gifts and distractions to inpatients by supporting the quality of life programs of partner hospitals. We receive direction from the Social Work and Child Life Departments, as well as from hospital leadership.
ELIGIBILITY FOR SUPPORT AS OUTPATIENTS:
Cancer and bone marrow transplant (BMT) patients (see stipulations listed on the partner hospital page) between birth to age 30. They are eligible to register as and remain Dragonflies from their date of diagnosis until they are at least five years post-treatment/post-BMT.
Example 1: A newly diagnosed 7-year-old patient requiring three years of treatment would remain a Dragonfly until they are 15 years old, assuming they had no evidence of disease or significant illness/treatment related side effect, for at least five years following treatment/post-BMT. (Age 7 + 3 years of treatment + 5 years until "clean" = 15 years old)
Example 2: A 30-year-old newly diagnosed patient would remain a Dragonfly for one year from their registration date. (Age 31)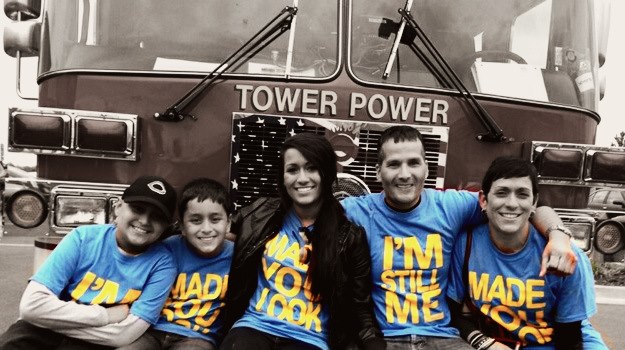 The Entire Family Becomes A Dragonfly!
A Dragonfly Family has at least one child or young adult (up to age 30) who is or has been treated at Cincinnati Children's Hospital Medical Center's Cancer and Blood Diseases Institute (CBDI) or other, to-be-announced, partner hospital in Chicago, IL.
Patients, siblings and parents/caregivers experience isolation, loneliness, fear and anxiety related to the diagnosis and the physical, emotional, and financial costs of treatment. While only one person receives treatment, all are affected. That's why we want the patient and their immediate family to benefit from our C.A.R.E. (Caring, Community and Awareness that Results in better Emotional health).
We try to make the entire family smile, as often as we possibly can.
HOW TO REGISTER:
Eligible families (see above) should receive our "Big Blue Bag" (New Diagnosis/Extended Stay Care Package) from the social worker. Our registration form is included in that Care Bag. If the family does not receive it, please contact the Social Worker of the partner hospital for more information.