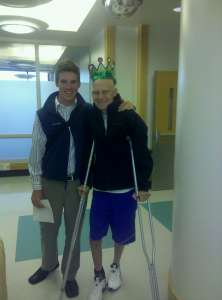 I got diagnosed with osteosarcoma (bone cancer) in my right femur on a Friday afternoon in September of 2010. The weekend after that, I was supposed to move in with my friends at Xavier University to start my junior year. I was 20 years old at the time. I didn't know anything about osteosarcoma and I didn't know what to expect. Needless to say, I didn't get to move in with my friends that year. My new home was Cincinnati Children's hospital. I went through 32 weeks of chemotherapy and a major surgery to remove the tumor in my femur.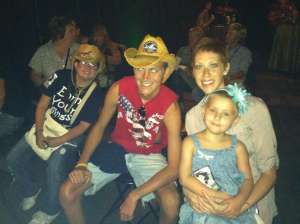 There were many tough days in the hospital. I felt like I was missing so much at school and social activities with my friends. The things TDF were able to offer to me, my family, and other patients were so important to making the best of an awful situation. I was able to look forward to different events or athletes and celebrities that came to the hospital. It made those tough and long days a little bit better because I had something to look forward to.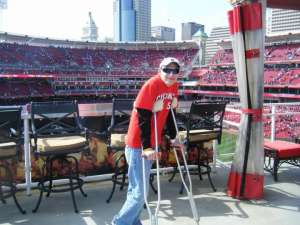 Some of those opportunities that I was able to get to do included going backstage at a Keith Urban concert. I got to meet Keith and Jake Owen! I was able to be in the pilot house at the reds games on multiple occasions, and also met some Bengals players that came to the hospital. But I would have to say, one of my favorite memories would be when we got to go to GABP and play baseball with other kids going through the same thing. The reds even customized jerseys with our names! Dragonfly is there every step of the way. Those things make a big difference when you're stuck in your hospital room for days on end.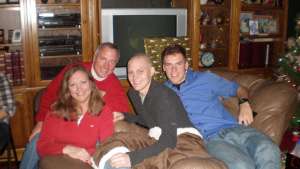 The dragonfly foundation has meant so much to me and my family. They played a huge part in my life when I was in the hospital and the years following my treatment.
8 years later, I'm in remission! I just celebrated my 2nd wedding anniversary!