Second Drive-Thru Event Helps Dragonfly Patients & Children with the Joe Nuxhall Miracle League
Dragonfly Foundation Partners with Two Non-Profits to Help Nearly 200 Children & Caregivers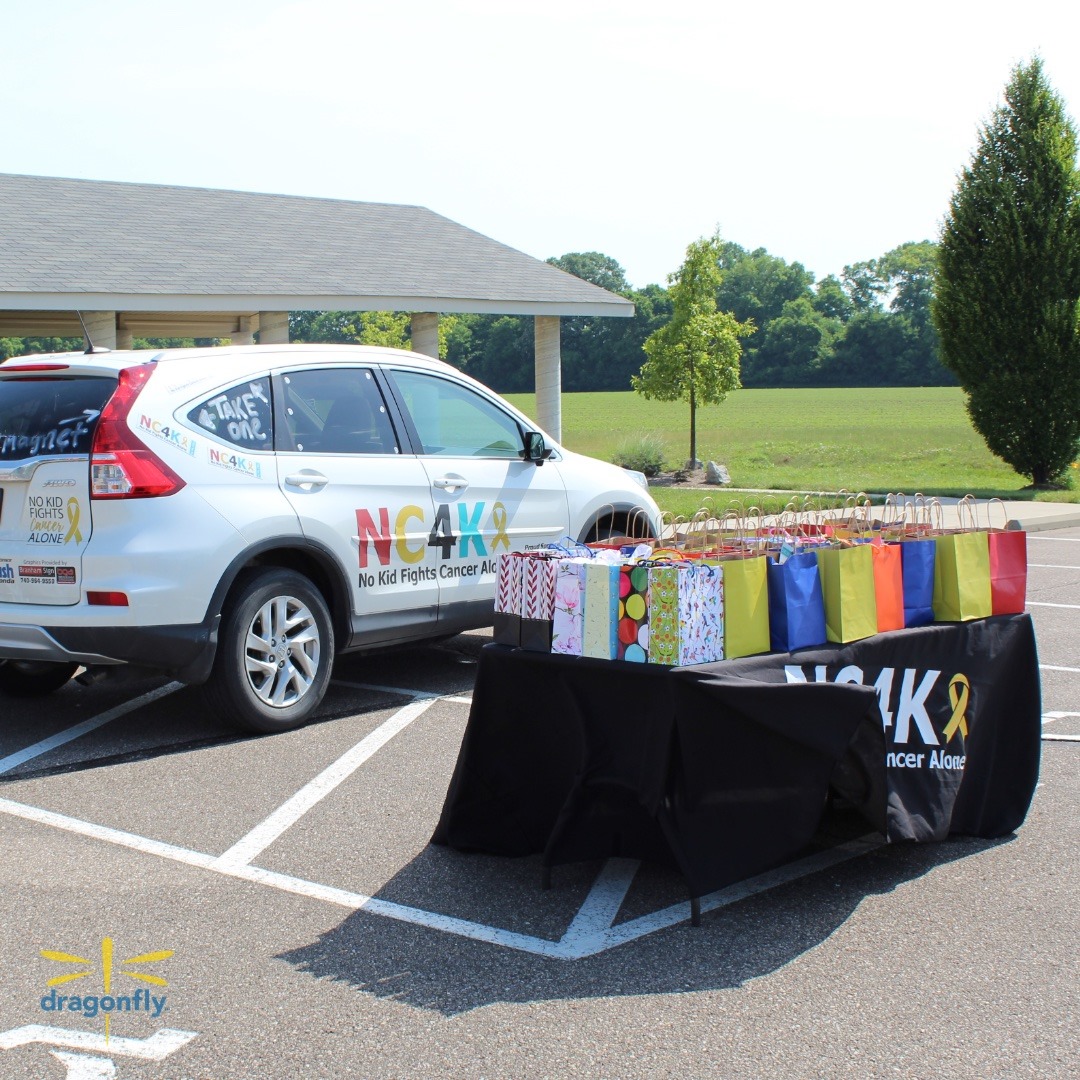 The Dragonfly Foundation partnered with the Joe Nuxhall Miracle League and NC4K, a non-profit based in Columbus, Ohio, for a drive-thru event June 26th at the Joe Nuxhall Miracle League Field. Nearly 200 pediatric cancer patients and children from the Miracle league, along with their families, attended the event. Families were treated to lunch from Glier's Goetta, bags filled with candy and food from NC4K, rally towels, player cards and miniature soccer balls from FC Cincinnati, and Hawaiian Five-OH provided a sweet treat for the families – shaved ice.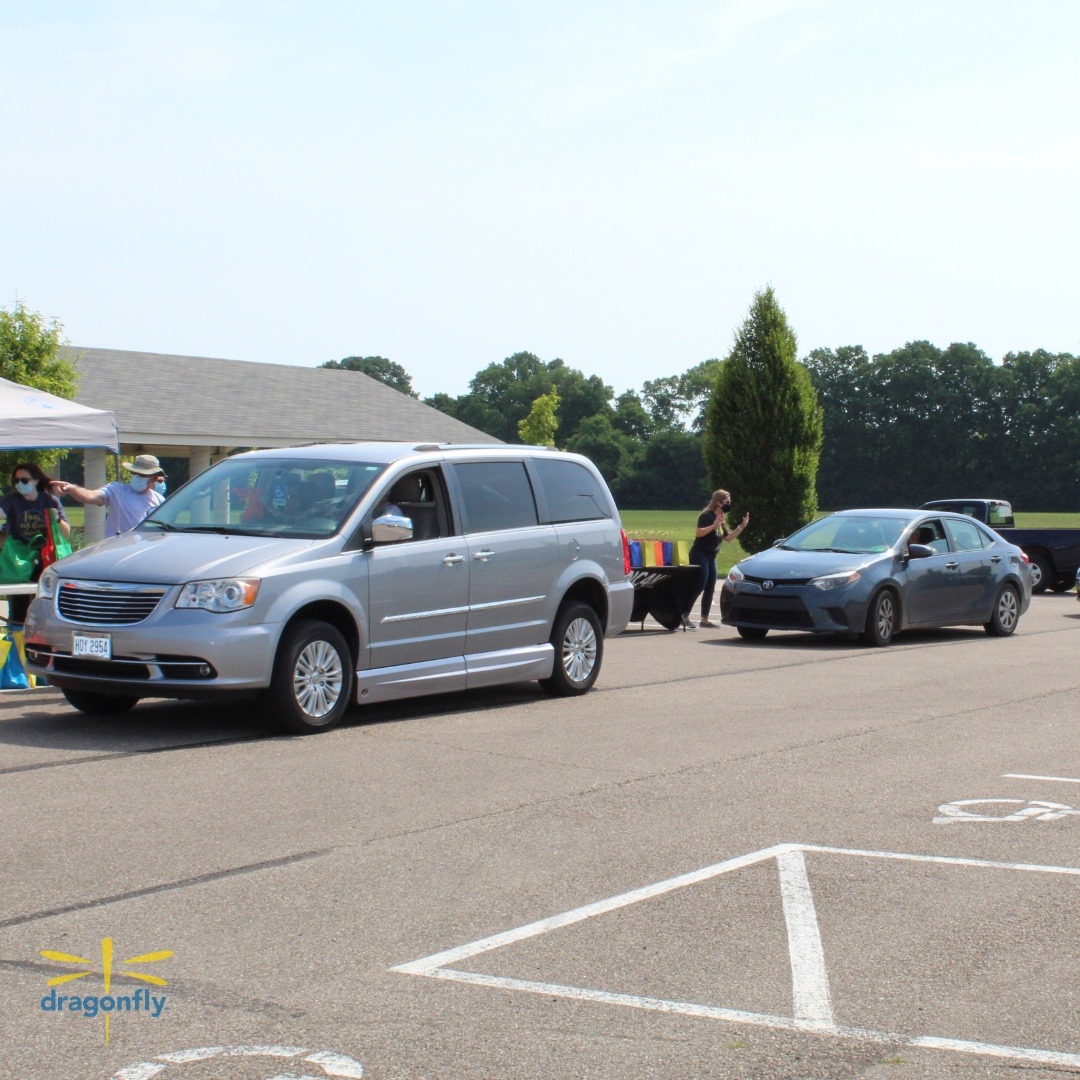 The Dragonfly Foundation provided bags filled with essentials and fun items for the families while DJ Blayde provided entertainment for families as they drove through the parking lot. WLWT Meteorologist Randi Rico greeted families and passed out food to them at the drive-thru event.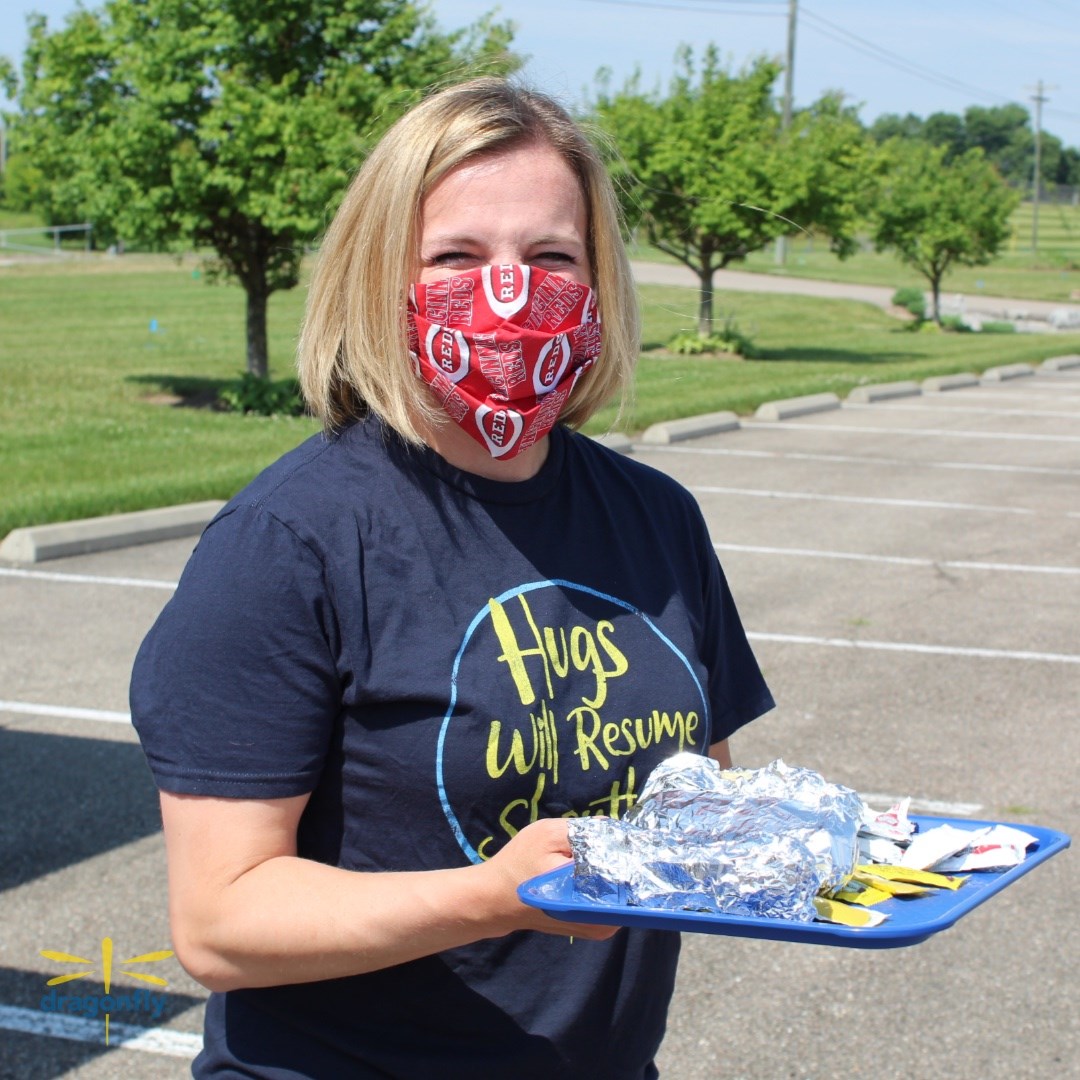 The event brought together volunteers from the community, staff members, and families during this difficult time for a fun event to lift the spirits of Dragonfly patients and families and children from the Miracle League.
Want to make a difference? Here's how you can make an immediate impact!
Donate a gift card so a Dragonfly family can stay at home and avoid exposure to the Coronavirus to themselves and their immune-compromised child. Preferred gift cards include: Visa gift cards, Kroger Gift Cards, Target Gift Cards, Walmart Gift Cards, Restaurant Gift Cards, and Meal Delivery Services (such as GrubHub or Uber Eats.) This allows families to get the essentials they need through contactless methods.
Make a financial donation to The Dragonfly Foundation to support our programs. Requests for our services have increased threefold since the beginning of the COVID-19 outbreak. With your support we can help more families.
Send in an application to volunteer! As volunteer activities resume, we'll need more volunteers to help! To apply click here: https://dragonfly.org/application-for-volunteers/