IMPROVING LIVES, SAVING HISTORY, BUILDING A FUTURE
Renovations are underway.
"Every Dragonfly needs a place to land." In late 2018, The Dragonfly Foundation purchased and began the process of restoring/renovating one of Cincinnati's most historic mansions, the Hauck Heine House at 506 Oak Street, into "The Landing." Located a few short blocks from Cincinnati Children's Hospital Medical Center, the 0.68 acre property includes a main house (11,720 sq. ft.), a carriage house (3,082 sq. ft.), ample parking, and a beautifully-wooded front yard. Dragonfly is working to fund the complete restoration/renovation of the property to provide a place to receive critical patient and family services. The Oak Street location will also become Dragonfly's permanent location, base of operations, and world headquarters. Interior and exterior spaces will open as resources allow.
Our current facility is located at 9275 Governors Way in Cincinnati
The Landing was made possible by the generosity of The Matson Family Foundation, Casto, and other sponsors and supporters.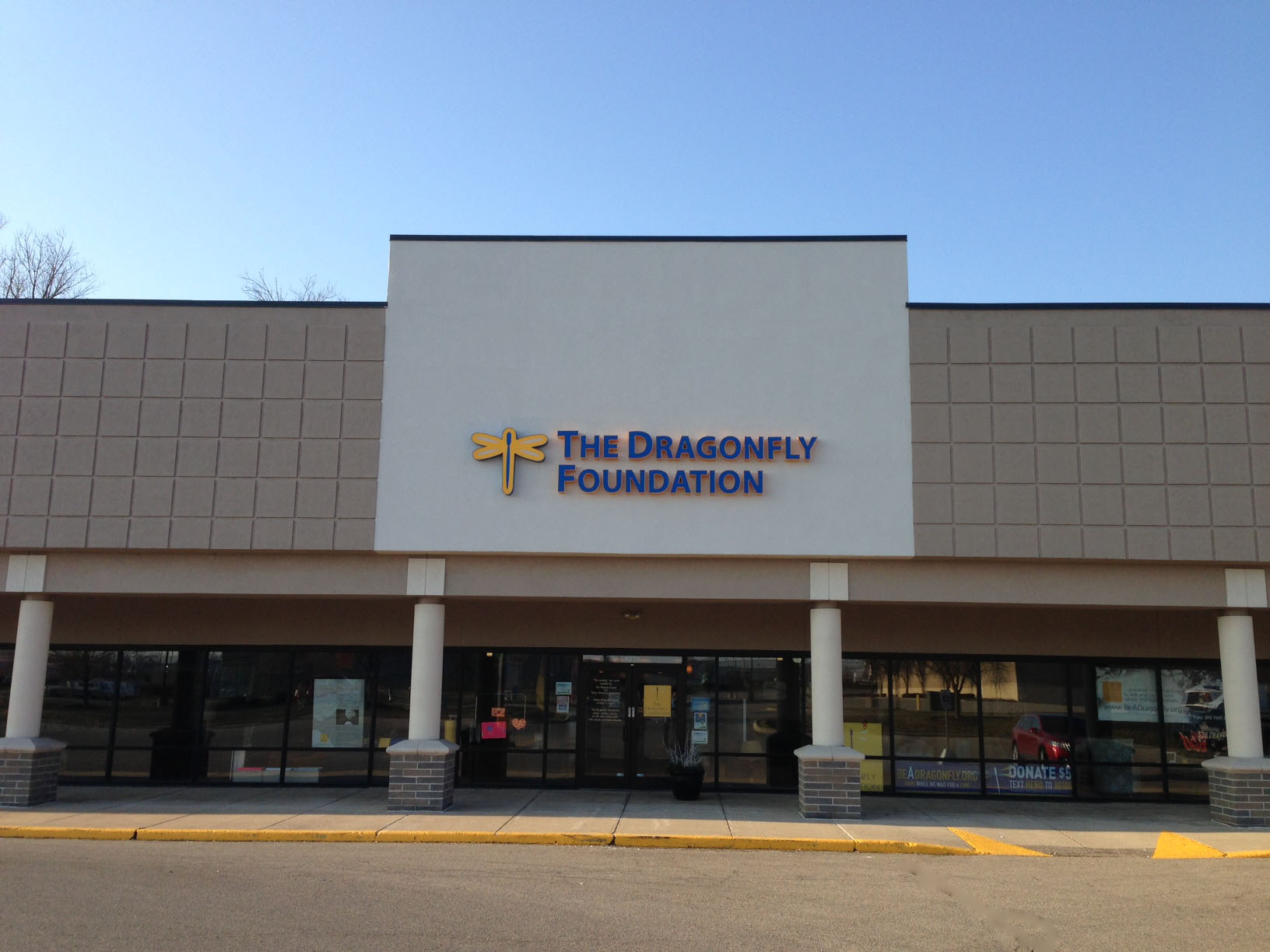 "Thank you, TDF! We were at The Landing tonight and it was just what we needed! We are all excited to come back! So blessed to be a part of your wonderfulness. Thank you for doing what you do!!!!" 
— From a Dragonfly Mom