Joseph was 14 and in the eighth grade when he noticed that he was having difficulty swallowing.  After a trip to the pediatrician thinking he had swollen glands from the persistent cold he seemed to have all winter, Joe was sent to Children's Hospital Liberty Campus for an ultrasound of his neck and chest.  It was in the ultrasound exam that a large mass was discovered in his chest.  Joe was then sent downtown to Main Campus to the Cancer and Blood Diseases Institute for further examination.  Our family was in shock and terrified of the course of events as they happened on April 14, 2015.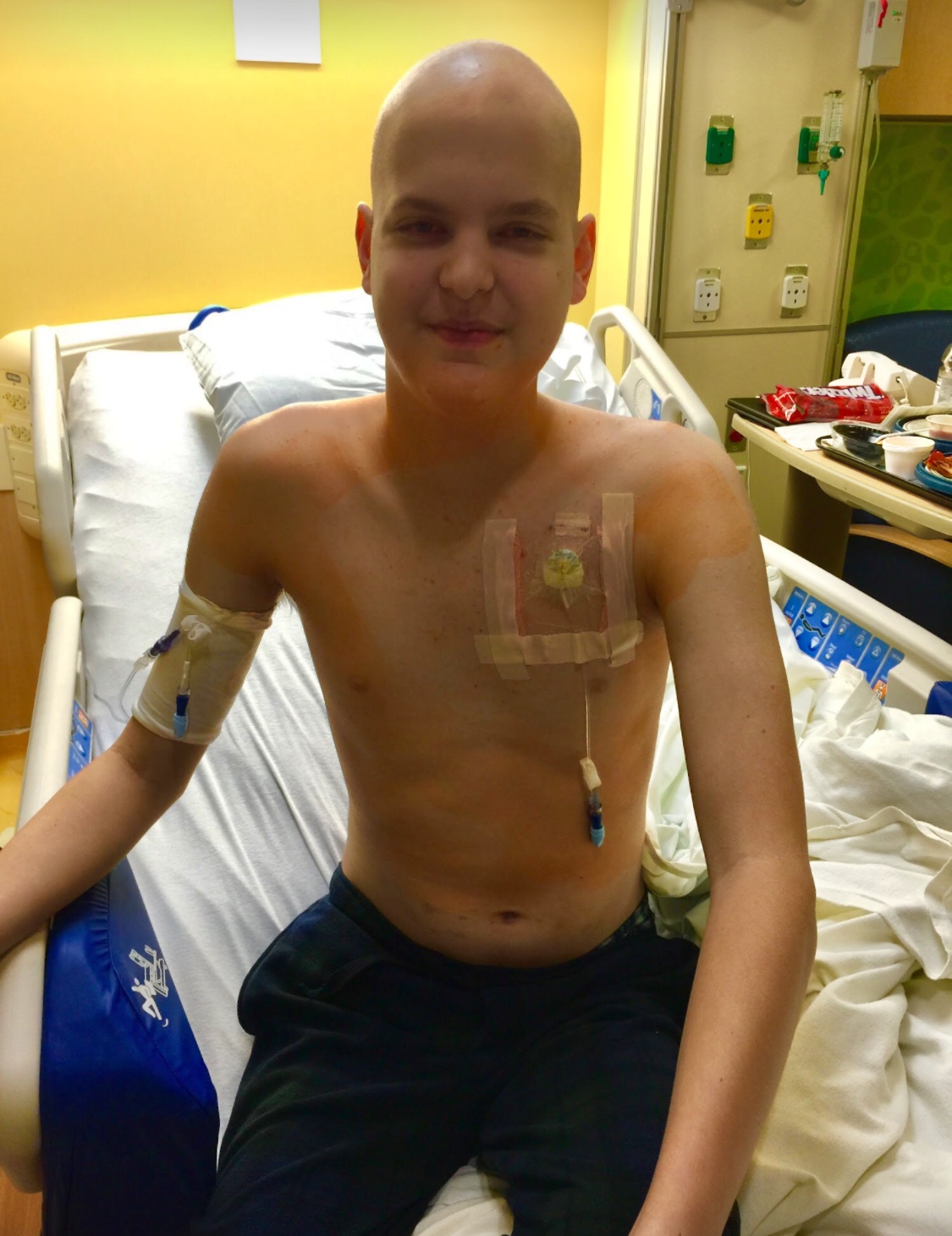 Joe was admitted that day to the Oncology floor for further diagnostic exams.  The next few days involved a bone marrow biopsy, blood work and new medications.  He was diagnosed with T-Cell Non-Hodgkin's Lymphoma and spent the next month inpatient beginning chemotherapy.  As a family, we were unprepared for such a terrifying disruption to our life.  Thankfully, a large blue bag from The Dragonfly Foundation greeted us with many of the "comforts of home"- toilet paper, Kleenex, toiletries, a notebook, and other items that we didn't even realize we'd need until we were in this situation.  This small but mighty gesture did provide comfort to us all during those first few weeks.
Joe's treatment continued until July 30, 2017.  During that time, Joe received yummy Panera bagels to help bolster his weight loss, gift cards and gifts during hard moments, opportunities to see some great bands and Reds Baseball, as well as birthday cards.  All brought sunshine into dark moments and we are forever grateful for Dragonfly for thinking of him.
Today Joe is beginning his senior year of high school, in remission, and looking forward to college and a future full of hope.  Thank you to all that you have done for our family and for our son, Dragonfly!