Four years ago this summer (July 9th, 2019) Jax was diagnosed with Leukemia (AML) at just 4 years old. It all started with his little sister having a virus. Jax later started showing the same symptoms that his little sister had. We took Jax to a walk-in clinic to get checked. The medical team claimed it was best to send Jax to Ann & Robert H. Lurie Children's Hospital for further testing and treatments. It was announced that Jax had Leukemia (AML). They started Chemotherapy and treatments to improve his condition and to be more comfortably situated. It was hard to accept. It had all happened so suddenly. Everything changed and Jax's battle began.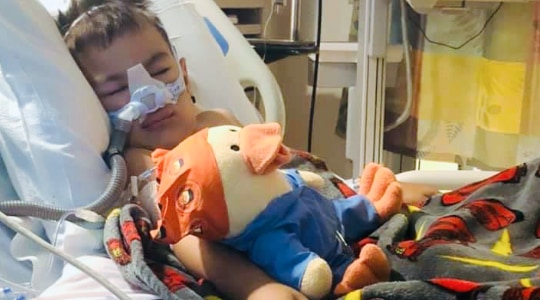 He lost his prideful hair from treatment and went from playing at home to playing on a hospital bed. Jax remained positive, always smiling and laughing. When he needed strength he would nd it with his supportive family. The medical team was amazing and made Jax's journey better. The nurses all adored Jax and made him smile on days where he felt down. His journey did not end and he had some downfalls. He eventually needed a Stem Cells Transplant. All three of his siblings were tested in hopes to nd a suitable match. The match was his two year old little sister, Alanie. He received his transplant on October 29th of 2019. Alanie was very brave throughout the entire process and was rewarded for helping her big brother. Jax received his sister's stem cells, and his body began to adapt to them steadily. Throughout the next weeks/months Jax would fall ill in the hospital and would need treatments to recover. He dealt with lots of side effects from his transplant like Graft Versus Host Disease.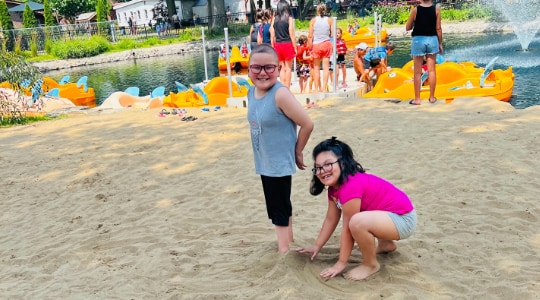 His journey still continues to this day. He has had downfalls but he continues to recover strongly. Like many foundations, Dragony has helped our family through these crucial times. We give many thanks to Dragony for all they have done for us, for making things better and allowing us to forget the brutal reality for a bit.
Thank you Dragony Foundation!
With lots of love,
The Ramirez Family