25may8:30 am12:00 pmCandy Race at Sawyer Point5k Walk/Run with a Jelly Tot Dash for the little ones!8:30 am - 12:00 pm Sawyer Point (Cincinnatus Statue)CITY:CincinnatiTYPES OF EVENTS:Dragonfly-managed Fundraisers,Other Approved Fundraisers
Event Details

The Candy Race and Little Jelly Tot Dash will be held at the beautiful Sawyer Point in Cincinnati on Saturday May 25, 2019.  The start and finish area will be by the Statue of Cincinnatus at Sawyer Point, on the downtown Ohio Riverfront. All finishers receive a fabulous looking custom medal. While the main event will be fun, we don't want to forget about those little Jelly Tots. Each Jelly Tot participant will receive their own colorful shirt, a finishers ribbon, and a one of a kind gift.

Event Details: May 25, 2019. 5k begins at 8:30 AM and Jelly Tot Dash will begin around 9:40 AM. Packet pick up will be taking place at The Dragonfly Foundation's patient facility, known as the Landing, on Friday, May 24th from 3 PM-7 PM. You can also pick up your packet beginning at 7:30 AM on race day.

There are multiple registration options.  Register early for the best discount!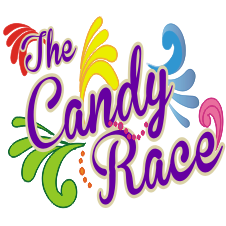 The Little Jelly Tot Dash is a very short event for younger boys girls who would like to take part in the event but are too young to take part in the main event. They will run off in two events, the first for boys and girls aged 4 and under and the second for boys and girls aged 5 to 8. Each event will not be longer than a few hundred yards and parents can run or walk with their little tot.
Organizer
Jennifer MorandJ.Morand@Dragonfly.org The Dragonfly Foundation 9275 Governors Way Cincinnati, OH 45249