**Please read the entire page before registering to volunteer. 
WAYS TO VOLUNTEER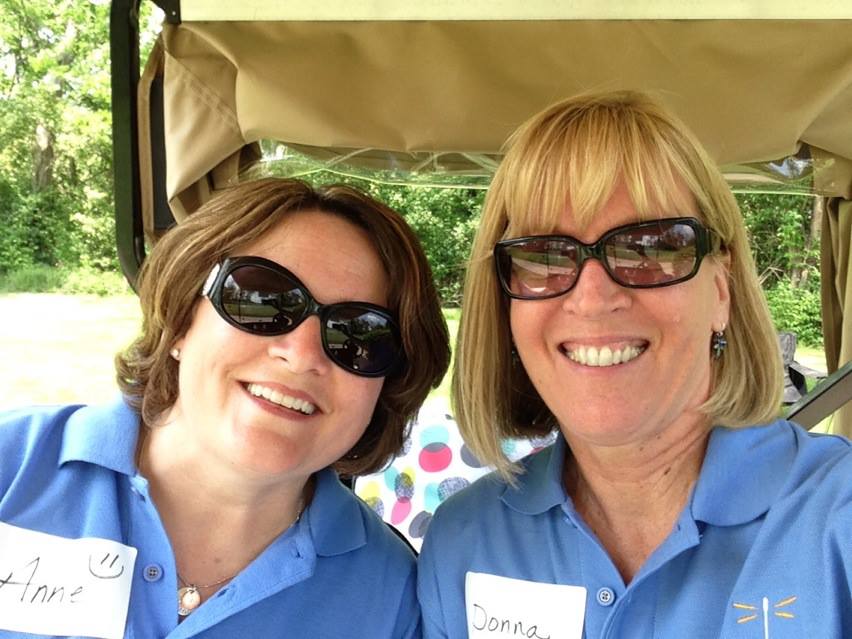 Volunteering gives you the opportunity to DO WHAT YOU LOVE and to LOVE WHAT YOU DO — and WHO YOU VOLUNTEER FOR!  Please know that whether you are working at home making calls or helping us at a fundraiser, you are doing functions that help sustain and promote our mission.
Our volunteers LOVE The Dragonfly Foundation… and not just because we give our volunteers awesome "Earn Your Wings" t-shirts. They know they are involved with an organization that is making a difference every single day. They also enjoy becoming part of an extended Dragonfly Family.
There are many ways you can get involved!

Do You Like Working With Kids And Families?

Please note that the closer you get to our Dragonflies, the more protective we are. We take the health, safety and emotional well-being of our families very seriously – they are going through a difficult time and we do not want to add to their burden. Volunteers who have contact with families or resources must:
Undergo thorough criminal and background checks, as well as our orientation and small group interview
Volunteer at 3 fundraising events
Get a flu shot, if they are exposed to our kids between Nov. 1 and April 1.
Want to Support Us WITHOUT Having Direct Contact with Dragonfly Families?

There are so many ways to help. You can host fundraisers and informational meetings, co-chair a fundraiser, manage our inventory, plan and staff events, make deliveries, obtain sponsors and auction items, do data entry from home, start a coin drive, develop a program, fill water balloons, and so much more!!!
Get Your Family Involved In Volunteering!
Unless you or your child is sick or showing signs of illness, we encourage kids 8 years old and up to help their parents at our fundraising events as long as another volunteer is present. (This way, if you have to leave, the event remains covered.) It is never too early to learn the value of serving your community. Volunteers over the age of 16, but under 18 years of age, who volunteer without a guardian who is an approved volunteer, must provide a signed Release and Waiver of Liability Form if supporting a fundraiser or patient/family event.
FREQUENTLY ASKED QUESTIONS:
1. Does the background check cost anything?
No, The Dragonfly Foundation covers the cost, however, we would gratefully accept a donation to help offset the expense.
2. Is my personal information secure?
Yes, we follow a strict privacy policy. We also pay to use a professional online service, Causeview.com, to manage our volunteer information. Their servers are located in a SSAE 16 certified facility. They use the latest Antivirus and Anti-Rootkit software on all servers, which are tested by a third-party to ensure they are protected against brute force attacks and potential intrusion opportunities.
3. Why am I asked for my social security number?
Quality background checks use social security numbers for improved criminal record searches and as a potential identifier on certain criminal records. No credit check is conducted.
4. If I have a conviction will I be denied the chance to volunteer?
Not necessarily, the offense and date of occurrence, as well as your forthrightness about the issue before we pay to conduct the background will be considered in any decision that might adversely affect your ability to volunteer with The Dragonfly Foundation.
5. Are Sex Offender Registries in every state checked?
Yes! Oh my goodness, yes!
6. What if something negative on the background check is identified?
Inaccuracies are always possible. In the event something is identified that is of concern, we will notify you and give you the opportunity to dispute the record.
7. What if I want to volunteer, but can't check the website? Can you call me?
Our priority is always working to support our patients and families and minimizing our overhead, that's why we encourage our volunteers to use our online system. It is, frankly, difficult and time consuming to connect with every volunteer individually to discuss their availability. In addition to our Volunteer Portal on our website, we also send out email (sometimes text) notifications, e-newsletters and have a private Facebook Group for Registered Volunteers.
8. How many volunteers do you have? Am I needed?
We often have jobs that go unfilled, either because we do not have volunteers who go online to accept job opportunities or because volunteers are unable to meet their commitment. Please know that if you are willing to help us, we will do everything in our power, within the time and resources we have available, to put you to work. We do encourage you to go online and check out our volunteer opportunities!
9. What are your policies about volunteering?
Please click here to view the full content of our Volunteer Policies.
10. How do I start the application process?
Please click on the banner below to be taken to our Volunteer Form.