Dragonfly Partners With NC4K to Help Patients & Families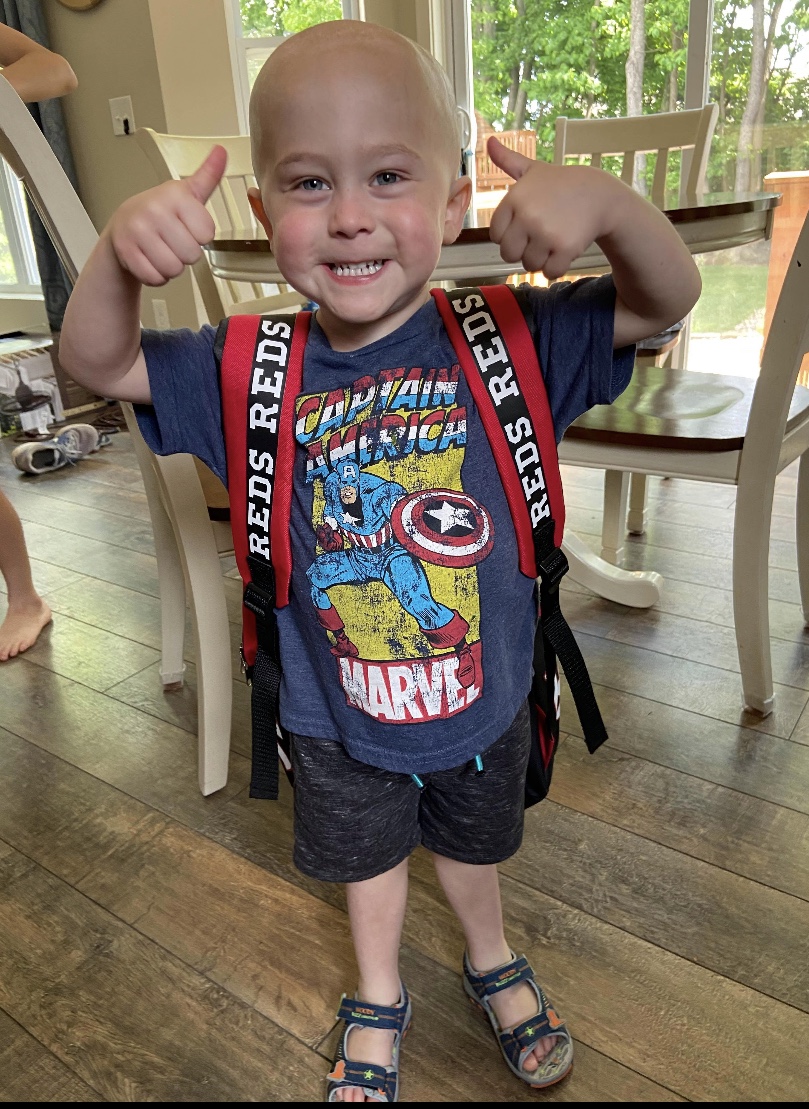 The Dragonfly Foundation partnered with NC4K, a non-profit based in Columbus, Ohio, for a drive-thru event on May 29th for Dragonfly's patients and their families at our headquarters on Oak Street in Cincinnati. Patients and their families were able to drive up to the building and receive bags filled with essentials needed to protect their immune compromised patient in their household as well as their family as the COVID-19 virus continues to greatly impact their daily lives. Those items included hand sanitizer, masks, and a gift card to help the family buy other necessities. Families also received bags filled with food and snacks, which were provided by NC4K, along with backpacks provided by the Reds for pediatric cancer patients and their siblings.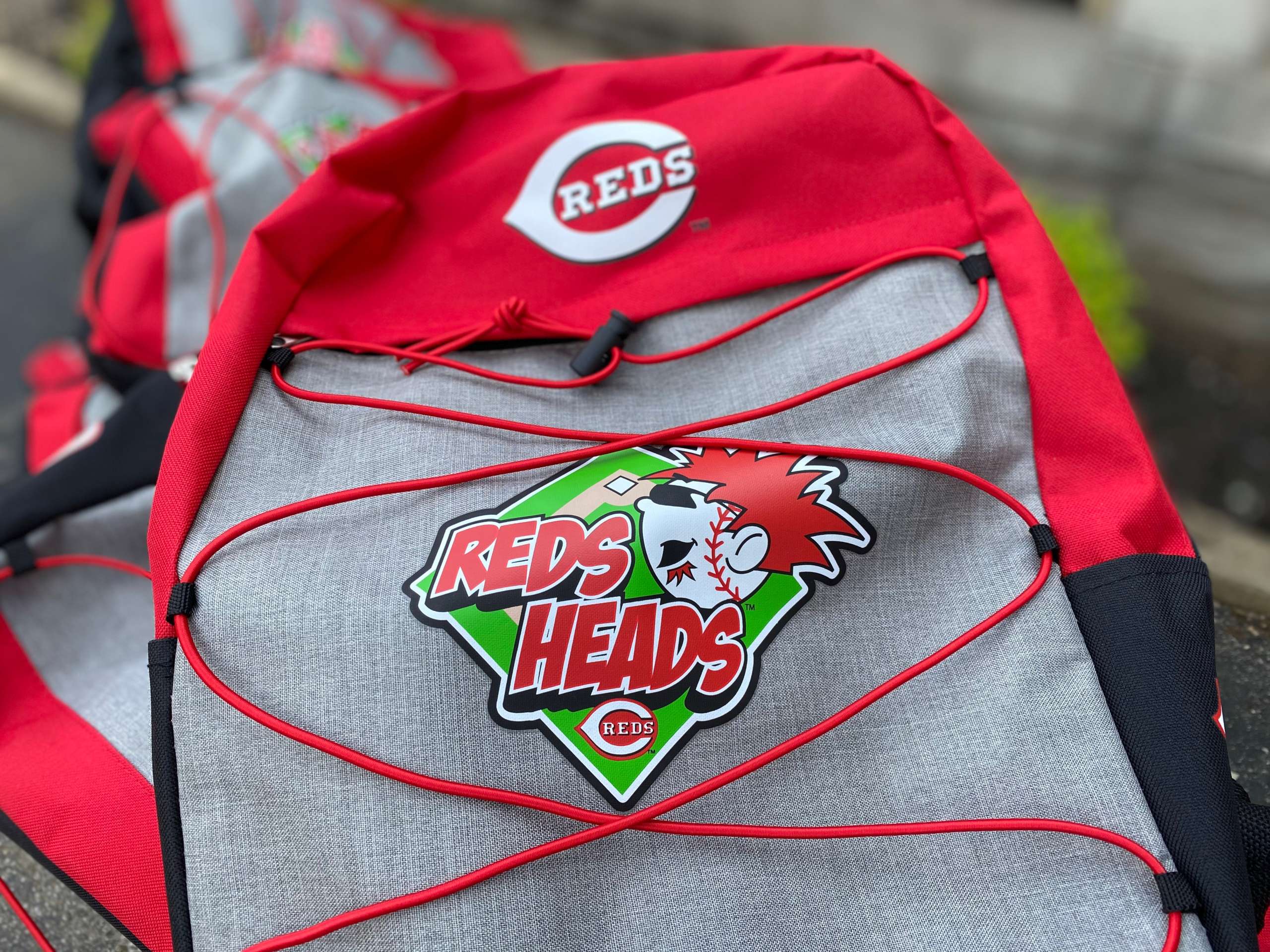 "It was great to see our families. Since COVID-19, we have had no direct contact with them. This provided us the opportunity to see some smiles, wave, and provide some assistance to help them get through these difficult times," said Christine Neitzke, Founder and Executive Director of The Dragonfly Foundation.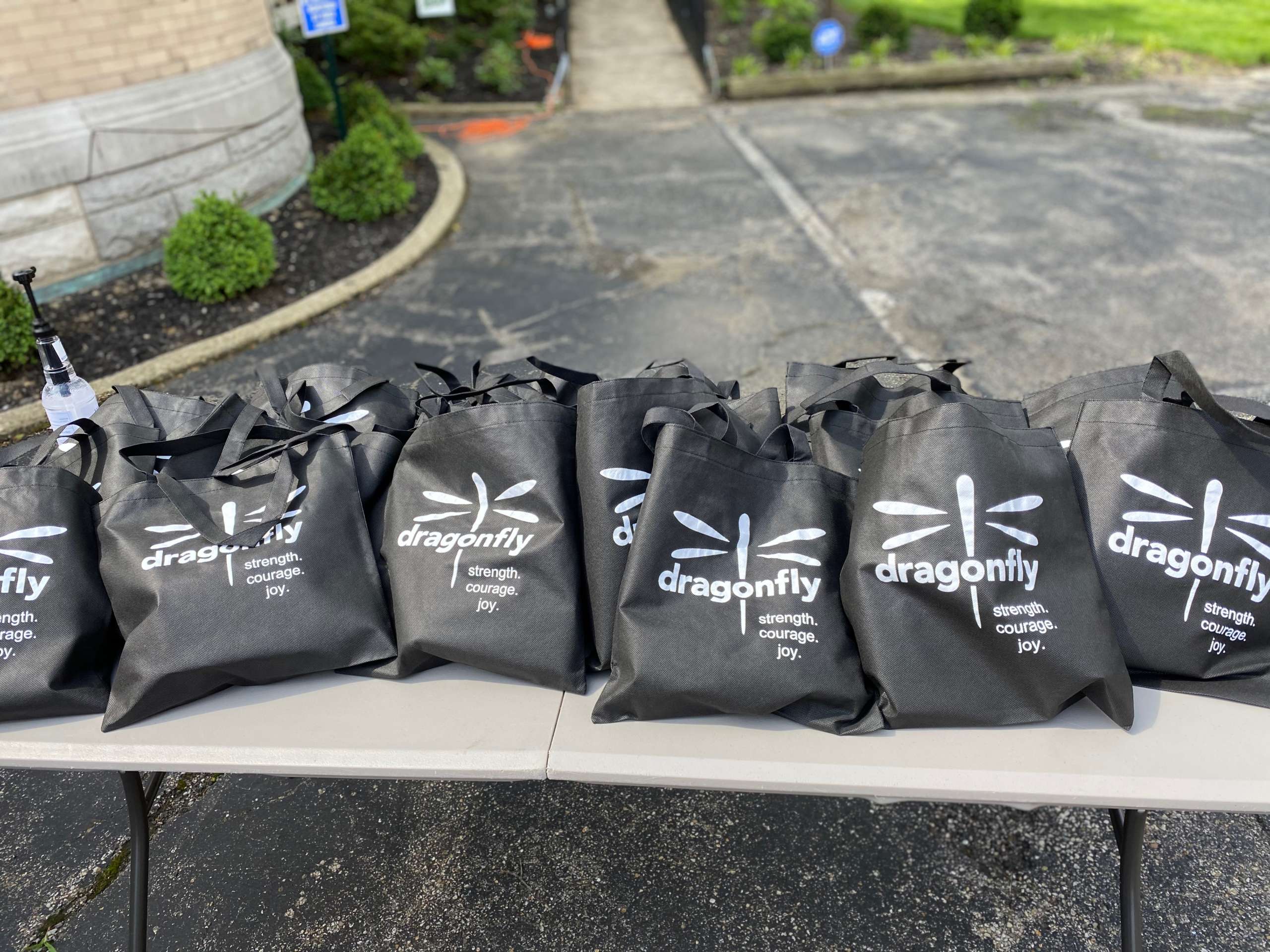 Since the COVID-19 outbreak, the needs and requests to The Dragonfly Foundation by the patients and families have increased threefold over the requests Dragonfly normally receives during standard operations.