Christ Hospital Health Network and Lamar Advertising Co., leaders to forward a mission of bringing strength, courage, and joy to the lives of pediatric cancer patients and their families.
CINCINNATI – June 17, 2019 – The Dragonfly Foundation, which provides unwavering support to families affected by pediatric cancer, welcomes Dr. Jennifer Chung, MD, of the Christ Hospital Health Network, and Tom Fahey, of Lamar Advertising, to its board of directors.
The Dragonfly Foundation, which provides unwavering support to families affected by pediatric cancer, welcomes Dr. Jennifer Chung, of the Christ Hospital Health Network, and Tom Fahey, of Lamar Advertising, to its board of directors.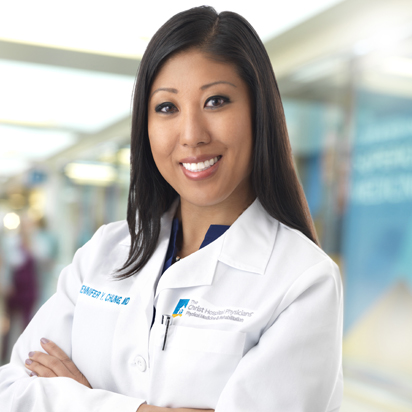 Dr. Jennifer Chung, one of the city's top physical medicine and rehabilitation physicians, has focused her career on helping people with physical impairments, disabilities and pain issues. Her mission is to provide the most thorough and optimal care to improve the quality life of her patients, taking into consideration the entire patient as a whole rather than the diagnosis alone.
Dr. Chung earned her medical degree from Drexel University College of Medicine and completed residency training at New York University Langone Medical Center, where she served as chief resident. She is a member of the American Medical Association and the American Academy of Physical Medicine and Rehabilitation. Currently, she is working at The Christ Hospital, which is 'The Most Preferred Hospital in the Region' for 21 consecutive years. 
A physician's daughter, Dr. Chung brings a self-described "innate desire to help people" to The Dragonfly Foundation board.
"A large number of Dr. Chung's patients have battled and defeated cancer, while others still fight the disease," said Christine Neitzke, Co-Founder of The Dragonfly Foundation. "In addition to understanding the treatment and recovery, Jennifer also appreciates the ways education, resources, and assistance can make can arduous cancer journey a little easier with intermittent periods of joy."
Jennifer relocated to Cincinnati seven years ago and is now proud to call The Queen City home. She currently resides in Loveland with her husband Kevin Carpenter.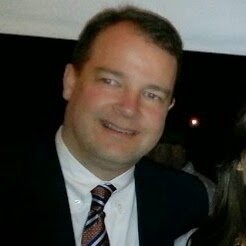 Tom Fahey is a Cincinnati-based Lamar Advertising Co., (Nasdaq: LAMR), vice president and territory manager directing a team responsible for the growth and profitability of operations in Ohio, Kentucky and West Virginia for one of the largest outdoor advertising companies in the world with more than 348,000 displays across the United States and Canada.
The 1986 Xavier Univ., alumnus has enjoyed a 27-year career collaborating with a variety of national, regional and local clients to create campaigns that impact broad audiences through the largest United States network of digital billboards featuring more than 3,200 displays, a variety of traditional billboards as well as interstate logo, transit and airport advertising formats.
He currently serves on the board of directors and is a past president of the Ohio Outdoor Advertising Association and is a current Kentucky Outdoor Advertising Association board member. He previously contributed to the American Heart Association board of directors.  
His wife, Jodi Thelan Fahey, is a 2001 Xavier Univ. Athletics Hall of Fame inductee and former volleyball head coach. Their daughter, Ellen, played soccer at the Univ. of South Carolina, daughter, Katie, played soccer at the Univ. of Kentucky and son, Drew, was a Univ. of Cumberland baseball player.
"From the beginning, Tom Fahey has been an incredible supporter of Dragonfly," said Ria Davidson, Dragonfly Co-Founder. "We are thrilled to have him on our board and welcome his input and guidance as we continue to make an impact the patients, families and hospitals we serve."
The Dragonfly Foundation is a 501c3 nonprofit formed by Cincinnatians Christine Neitzke and Ria Davidson following their personal experiences with pediatric cancer to help patients and their families find strength, courage and joy.
The foundation supports patients ranging in age from birth to 40 as well as their caregivers, children, parents, siblings and spouses by building a network that connects families to each other and the community, providing programs that enhance quality of life, enhancing programs in partner children's hospitals and leading psychological research initiatives in partnership with Cincinnati Children's Hospital Medical Center (CCHMC). The foundation additionally supports partner hospitals in Dayton, Ohio and Chicago.
Dragonfly Foundation Vision:
The Dragonfly Foundation pursues being the leader in delivering the best support systems for pediatric cancer families. The fight for excellence in pediatric cancer treatment is important, but no less important is the commitment we must make to support the families that strive for fulfilling and complete lives during and after treatment. Though treatment may end, and illness may be cured or managed, the long-term effects of factors such as internal group tension, familial isolation, post-traumatic stress, the anxiety of recurrence, and the emotional, physical and financial toll on the family unit often linger long after the battle is won or lost. While the importance of quality healthcare is a common shared value, we must remember to offer families a holistic, uncompromising, fighting chance at well being, which is our urgent, passionate mission.
– The Dragonfly Foundation –
(Editor's Note: Photography associated with this news release is available for download at dragonfly.org/be-a-dragonf…)