Back in January of 2021, our lives changed forever when after a persistent cough, Bennett was diagnosed with a 10cm Burkitt-Like Non-Hodgkins Lymphoma mass in his left lung and wrapping around his heart and pulmonary veins. After what seems to be an amazingly uncomplicated and successful first chemo cycle, he developed C. Diff. Right as his WBC counts dropped to zero. The C. Diff quickly wreaked havoc on his body, and he became septic.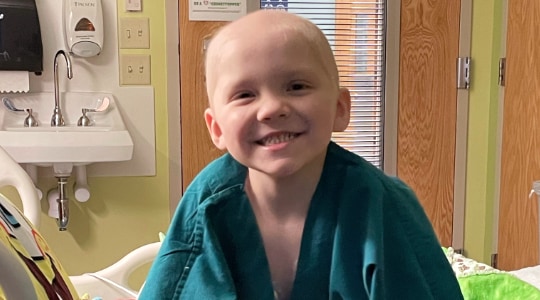 His Heart rate skyrocketed, and his blood pressure bottomed out until he went into Cardiac Arrest, and chest compressions had to be performed for 20 minutes before they were able to get his heart beating again. He then remained intubated and in a medically induced coma on dialysis for about four weeks. All we could do was pray and wait for answers to come with time about what the permanent damage done would be. He had to relearn to eat, talk, and walk, and he is still getting weekly therapies to help get his fine motor skills back.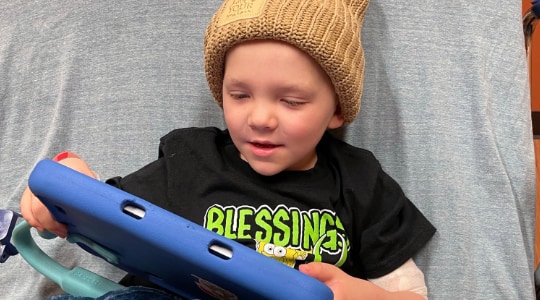 After months of treatments and a number of different chemo plans, a transbronchial biopsy, a percutaneous lung biopsy, an exploratory heart cath, and 20 targeted proton beam radiation treatments, Bennett finally rang the end-of-treatment bell on December 17th, 2021. Earlier this year, Bennett was given the wonderful news they consider him in remission, and he will only need to come into the hospital for occasional bloodwork, and CT scans to make sure things stay stable.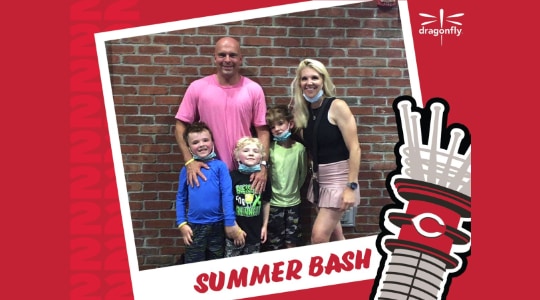 A big part of Bennett and the whole family being able to stay in good spirits throughout all the craziness of the last couple of years was the support of the Dragonfly Foundation. From the day after his diagnosis, a huge gift basket full of items to keep him busy and a care package to make staying in the hospital more manageable to a drive-thru Thanksgiving dinner that was one less thing for us to have to worry about while he was getting treatment to the opportunities for his brothers to find a new love by getting tickets to Monster Jam. Dragonfly has done so much for our family and has given my kids a heart for serving others, and that is something we never expected, and we can not express our level of gratitude for.