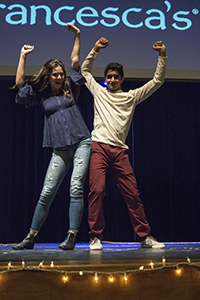 Local Students Showcase Their Design Skills For Charity
The 13th annual Fashion for the Cure show will be held on February 15th, 2019 at Sycamore High school at 6:30pm. Don't miss this fantastic, "professional-level" event with a purpose!  Proceeds benefit The Dragonfly Foundation, which helps pediatric cancer patients and their families find strength, courage, and joy.  This year's show, almost a year in the making, will include a silent auction, basket raffles, beautiful student-designed and retail fashions, along with a specially choreographed dance with Sycamore students and Dragonfly kids.  Join our community and see the latest fashion trends, be amazed at what kids can do when they put their mind to something. Purchase tickets Dragonfly.org/FFTC.  Doors open at 6:30 pm and the show starts promptly at 7:30 pm. Tickets to the show are $15 the week leading up to the event and $20 at the door.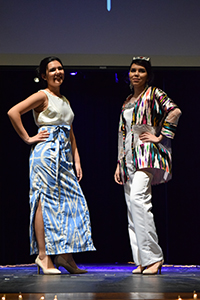 About The Dragonfly Foundation
The Dragonfly Foundation, founded in 2010, helps pediatric cancer patients and their families find strength, courage and joy. They do this by providing emotional, relational, and practical support. For more information, visit Dragonfly.org.
The fight for excellence in pediatric cancer treatment is important, but no less important is the commitment we must make to support the families that strive for fulfilling and complete lives during and after treatment. Though treatment may end, and illness may be cured or managed, the long-term effects of factors like internal group tension, familial isolation, post-traumatic stress, the anxiety of recurrence, and the emotional, physical and financial toll on the family unit often linger for years to come. While the importance of quality healthcare is a commonly shared value, we must remember to offer families a holistic, uncompromising, fighting chance at well-being, which is Dragonfly's urgent, passionate mission.
Click the button below to purchase tickets and learn all the ways you, your business, and/or your group can help.