01augAll Day01octPappy Van Winkle Raffle(All Day) CITY:CincinnatiTYPES OF EVENTS:Raffles/Auctions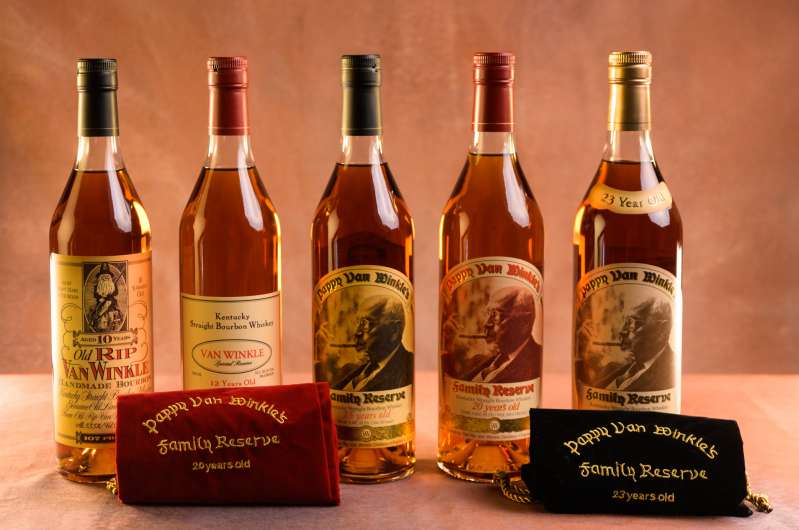 Event Details

Thank you so much to everyone who entered into the 2020 Pappy Van Winkle Bourbon Raffle. All the winners were notified via email on October 1 following the 2pm drawing. The emails also included instructions on how the winners can claim their prizes. If you have questions, email [email protected] Thank you so much for your support! 

Enter to win five bottles of Pappy Van Winkle Bourbon, (the 10 year, 12 year, 15 year, 20 year, and 23 year bourbons.) Four other winners will be randomly selected in the drawing. 1st runner-up will receive a bottle of George T. Stagg Bourbon. 2nd runner-up will receive a bottle of Bookers Limited Edition 30th Anniversary Bourbon. 3rd runner-up will receive a bottle of Whistle Pig (10 yr.) Single Barrel Rye. 4th runner-up will receive a bottle of W.L. Weller Special Reserve.

Tickets will cost $100 a piece and only a limited quantity will be sold! Only 750 tickets will be available. The raffle ends at noon on October 1st and the winner will be drawn at 2pm.

The raffle, sponsored by Cork 'n Bottle of Crescent Springs, KY, supports TWO worthy children's causes:
The Dragonfly Foundation: helps pediatric cancer patients and their families find strength, courage, and joy
Mason-Deerfield Rotary Club: funds college scholarships for Mason & Kings School Districts
Sponsored by Cork 'n Bottle, proceeds benefit The Dragonfly Foundation & the Mason-Deerfield Rotary Club.
NOTES: 1) winner and 2nd-5th place runners up will be chosen at random by Qtego software, 2) a total of 750 tickets will be sold (remember this benefits two charities), 3) The order of entry has no effect on participants' chances of winning, 4) winner and runners-up must be 21 years or older to win, 5) winner and four runners-up will need a valid US drivers license that exactly matches the first name, last name and address of selected entrants in order to pick up the winnings, 6) post-raffle arrangements must be made with Cork 'n Bottle, Crescent Springs, Kentucky to pick up their prize.
(Photo: Malinda Hartong Photography)
more
Time

August 1 (Saturday) - October 1 (Thursday)