25aug12:30 pm9:00 pmRock & Roll Chalk Art & Hot Air Balloon FestivalWith a concert by BlueStone Ivory!12:30 pm - 9:00 pm RE/MAX Preferred Group in West Chester, OHCITY:CincinnatiTYPES OF EVENTS:Dragonfly-managed Fundraisers

Event Details

FREE TO FAMILIES (Please bring FOLDING CHAIRS)
Vote ($1 = 1 Vote) for your favorite artists

Purchase food/water/soda, make a donation to ride the tethered hot air balloon, buy raffle tickets and split the pot, listen to music by one of Cincinnati's best bands, Blue Stone Ivory!!!

Dragonfly is hosting a chalk festival with a DJ from Big Daddy Walker Productions and an after-party that includes a concert by Blue Stone Ivory, tethered balloon rides in the RE/MAX Hot Air Balloon, and more! It will be fun for the whole family! Event participants can vote for their favorite participants/sponsors online (Text CHALK to 71777) or on the day of event by purchasing tokens to vote for their favorite chalk art!! (Concessions include: Kona Ice )

Voting online for our participating artists has begun, with more artists being added soon! ONE DOLLAR = ONE VOTE! The three artists who receives the most donations will each win a cash prize and a trophy!

1:00 pm Artist Check-in
1:30 pm Begin Chalking

3:30 pm – 5:30pm Community Invited To Watch Artists At Work, To Vote on Their Efforts and enjoy the DJ from Big Daddy Productions, and concessions 
6:30 Judging
7:00 Announcement of the Winner
6:00 Blue Stone Ivory Concert
8:00 pm Tethered Hot Air Balloon Rides
9:30 pm End of Event

Winner Announced: 7pm
1st, 2nd, 3rd Place Wins Cash Prizes ($100, $75, $50) and TROPHIES!!!

Sponsorship opportunities, with and without art squares, range from $50 – $2,500. https://dragonfly.org/chalk-fest-purchase-sponsorship/

The Chalk Fest component of the event is a great way to: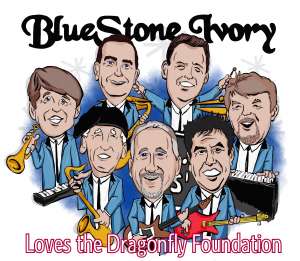 Support The Dragonfly Foundation
Encourage team-building
Acknowledge someone's birthday
Propose(!)
Share art
Challenge a rival to some friendly competition
Honor or memorialize a person or a pet
Artists can be sponsors or be sponsored. Sponsors can assign their own artist(s) to chalk within their assigned squares (as an individual or team activity), or have an "approved artist" assigned to them by Dragonfly.
Artists are strongly encouraged to find a business, individual or organization to sponsor their space or to consider sponsoring a space themselves or with friends.
All proceeds help pediatric cancer patients and their families!
Donations to ride the hot air balloon are suggested at $10 for adults and $5 for children 12 years or under. Individuals and companies can sponsor "art squares" (see additional info for details), and event participants can purchase tokens to vote on the chalk art that they like the best!!
TO SPONSOR AND/OR PURCHASE ART SQUARES, PLEASE CLICK HERE.
INFORMATION ABOUT SPONSORSHIPS, ARTISTS & ART/MATERIALS, PLEASE CLICK HERE.
TO VOLUNTEER, CLICK HERE: https://www.signupgenius.com/go/10c0b4baeaa23a13-chalk
TO CONTACT US FOR INFORMATION OR TO SUBMIT PORTFOLIO: Chalk@Dragonfly.org or contact us via Messenger HERE!
Event Chair: Gary Rossignol, Rock & Roll Real Estate Agent & BlueStone Ivory band member
Time

(Saturday) 12:30 pm - 9:00 pm
Location

RE/MAX Preferred Group in West Chester, OH

9032 Union Centre Blvd
Sponsors
TO SPONSOR AND/OR PURCHASE ART SQUARES, PLEASE CLICK HERE.
Presenting Sponsors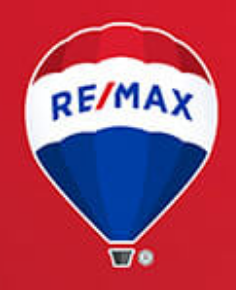 Master Level 1 Sponsor
Master Level 2 Sponsor
Exhibition Level Sponsor
Portrait Level Sponsor
NRL Moving & Storage
First Title
Pilar to Post
Harkleroad Team at Caliber Home Loans
Farmers Insurance: "Gary Rasmussen The Musical Insurance Guy"
Polaris Home Funding Corp.
Special Thanks To:
A-Z Wildlife Control, LLC
BC Security
Big Daddy Productions
Cincinnati Tool Bank
Dog On A Bun
G & J Pepsi-Cola Bottlers, Inc.
Kelly Dixon
Kona Ice
Peoples First Savings Bank