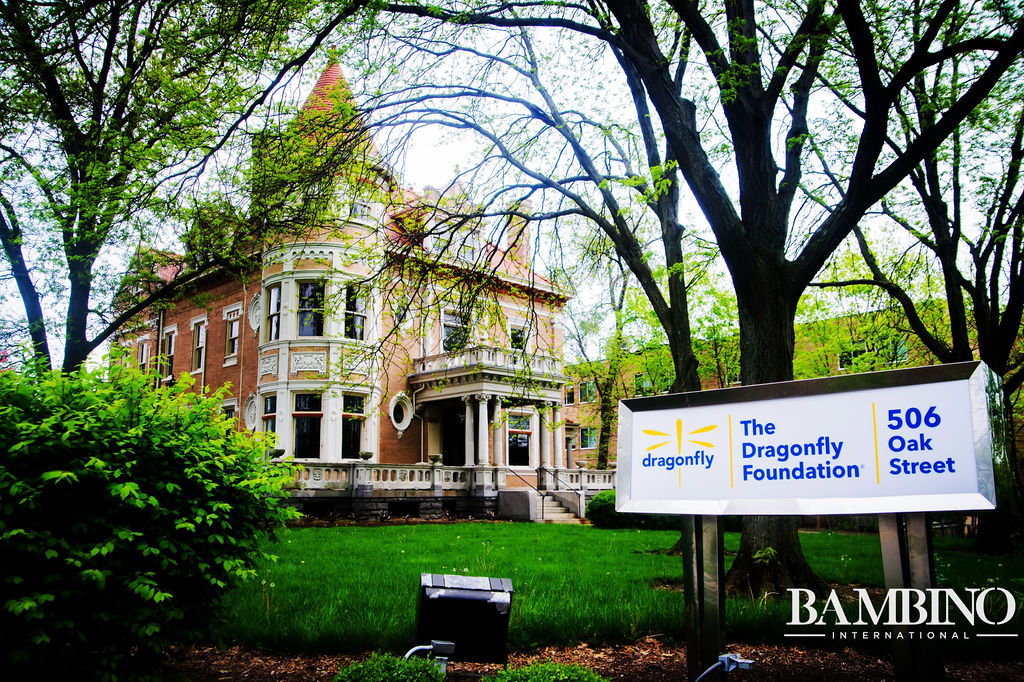 IMPROVING LIVES, SAVING HISTORY, BUILDING A FUTURE
Renovations are underway.
---
In late 2018, The Dragonfly Foundation purchased and began the process of restoring, renovating, and preserving for posterity one of Cincinnati, OH's most historic properties, the Hauck-Heine House at 506 Oak Street.
---
Located a few short blocks from Cincinnati Children's Hospital Medical Center, the 0.68 acre property includes a main house (11,720 sq. ft.), a carriage house (3,082 sq. ft.), ample parking, and a beautifully-wooded yard. The Oak Street property more than doubles Dragonfly's square footage, and has the capacity to support the organization's continued growth. Dragonfly is working to fund the complete restoration/renovation of the property to provide a place where families can receive critical patient and family services. Interior and exterior spaces will open as resources allow.
---
"Thank you, TDF! We were at The Landing tonight and it was just what we needed! We are all excited to come back! So blessed to be a part of your wonderfulness. Thank you for doing what you do!!!!" 
— From a Dragonfly Mom